DataStream's New How-To Video Series
DataStream's new how-to video series provides guidance on using the open-access platform to publish and explore water monitoring data. The first four videos walk data stewards through various steps of the process, beginning with how to upload and update datasets:
These videos can be used alongside DataStream's Upload Guide, found on our Resources page.
A data steward account is required to upload and publish data on DataStream. If you have a monitoring program with results you would like to share on DataStream, please contact us.
Have ideas for new helpful video tutorials? Let us know at team@datastream.org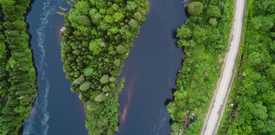 DataStream.org is the new, central home for information about DataStream. Whether you are interested in finding out what we're up to, are looking for technical documentation or want to read inspiring stories about how communities are transforming data into action, DataStream.org has all of this and more.
Keep Reading

The new DataStream website is here!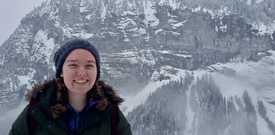 Meghan joined us at the beginning of the year right after finishing her master's degree at the University of Waterloo. Her studies focused on nutrient contamination in the Lake Erie basin. She used long-term data and process-based models to predict past, present, and future nitrogen storage in the surrounding sub-basins of Lake Erie. Meghan will be contributing to the continued development of DataStream by working with data contributors and users across the Great Lakes region and beyond.  
Keep Reading

Meet Our Team: Meghan McLeod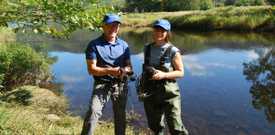 This is part of a blog series highlighting how water data is being put to use to protect freshwater.
Keep Reading

Supporting monitoring where it's needed most in Atlantic Canada